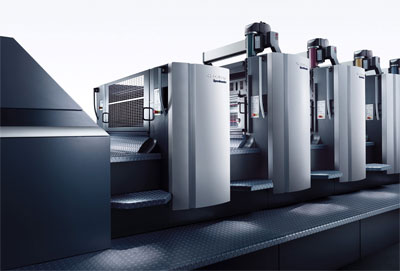 We produce coffee sleeves in-house.
We have established ourselves as a market leader in coffee sleeve printing services, providing a comprehensive array of graphic design, printing and finishing operations all under one roof. Our excellence is unparalleled; enabling us to produce millions of high quality sleeves at competitive prices with stringent quality controls! Need something done yesterday? Don't worry — our staff works miracles every day, offering miraculous less-than 24 hour turnaround times when time really matters.
HotShot printing history
Our print expertise lies in creating outstanding quality offset printing of marketing and branding materials, including booklets, posters, postcards, packaging elements, brochures and stationery. We have applied our keen eye for detail and demanding quality expectations to our production of custom sleeves and so when it comes to excellent color matching and fine print quality look no further than HotShot.  With attention to detail that is unparalleled in the industry today we assure you our services will exceed your expectations! Plus our wholesale coffee sleeve printing services provide other printers with the opportunity to create personalized cup sleeves. When you need exceptional color matching and fine print quality–think HotShot!
Custom cup sleeves for everybody.
Whether you're a small business starting out, running an individual campaign, or simply don't have the space to store thousands of cup sleeves – we understand and strive to meet your needs. Our sleeve offering has made custom cup sleeve printing affordable for everyone- even if it's not in bulk quantities! We couple our expertise in print, packaging and customer requirements with our unique production methods so that businesses of all sizes can benefit from customized coffee cups.
Give us a try for your next sleeve order.
Put your trust in us to fulfill your next order of cup sleeves. Now, it is not just about making an enjoyable drinking experience for your customers; let's collaborate and produce a finely crafted, eye-catching custom sleeve that will ensure continuous engagement with your brand!